I've been obsessed with gold lately; gold jewelry, gold nail polish, gold tables, gold mirrors, gold everything. Gimme gold!  This includes light fixtures.  I mean, just take a look at these beauties and tell me you aren't crazy in love obsessed, too.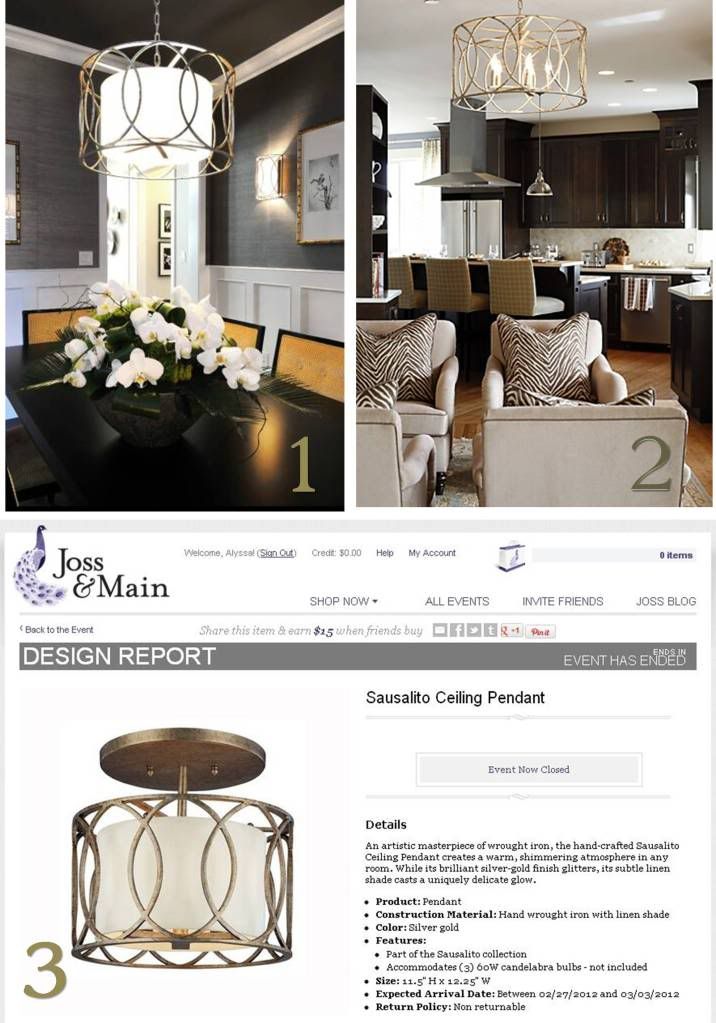 Sources:  1. Atmosphere Interior Design  2.  Sarah Richardson Design  3.  Joss & Main
So dreamy.  And I decided I must have one for myself.  I almost bit the bullet on ordering that sassy Sausalito pendant from Joss & Main, but with a nearly $300 price tag, I couldn't make myself do it. Lucky for me, I found this little number at Lowe's the next week for a much more reasonable $89.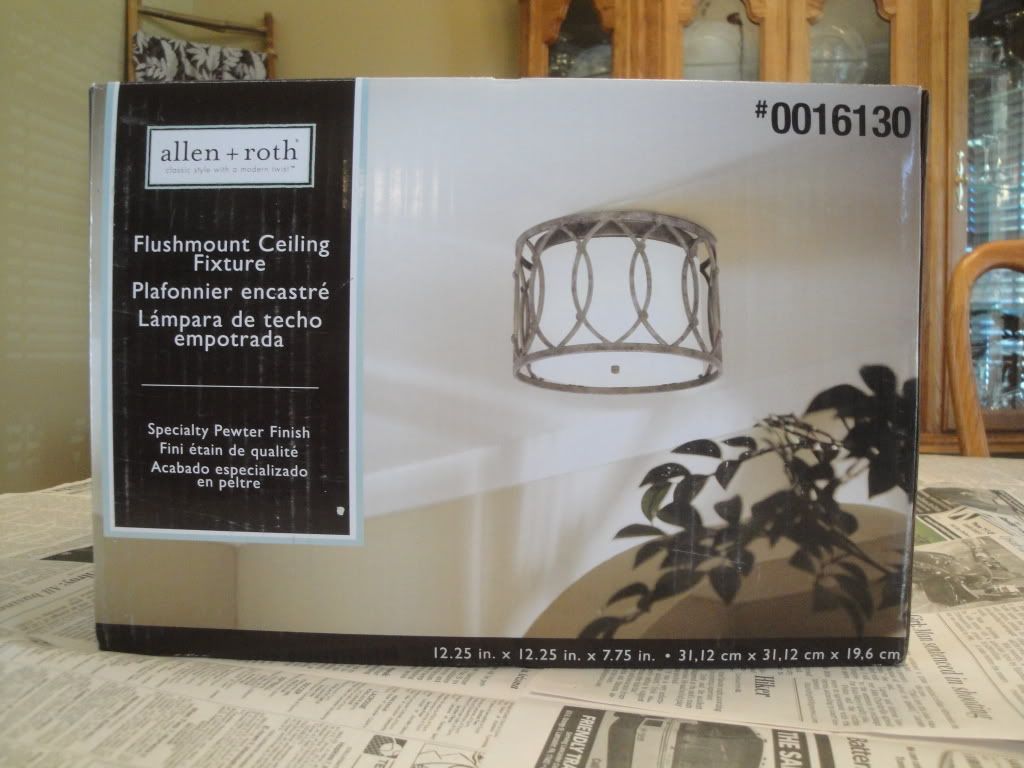 It's a pretty good look-alike other than the fact that it had an aged pewter finish, so I took a cue from Janell @ Isabella & Max and broke out the Rub 'n Buff.  Seriously, that stuff is magic in a tiny tube.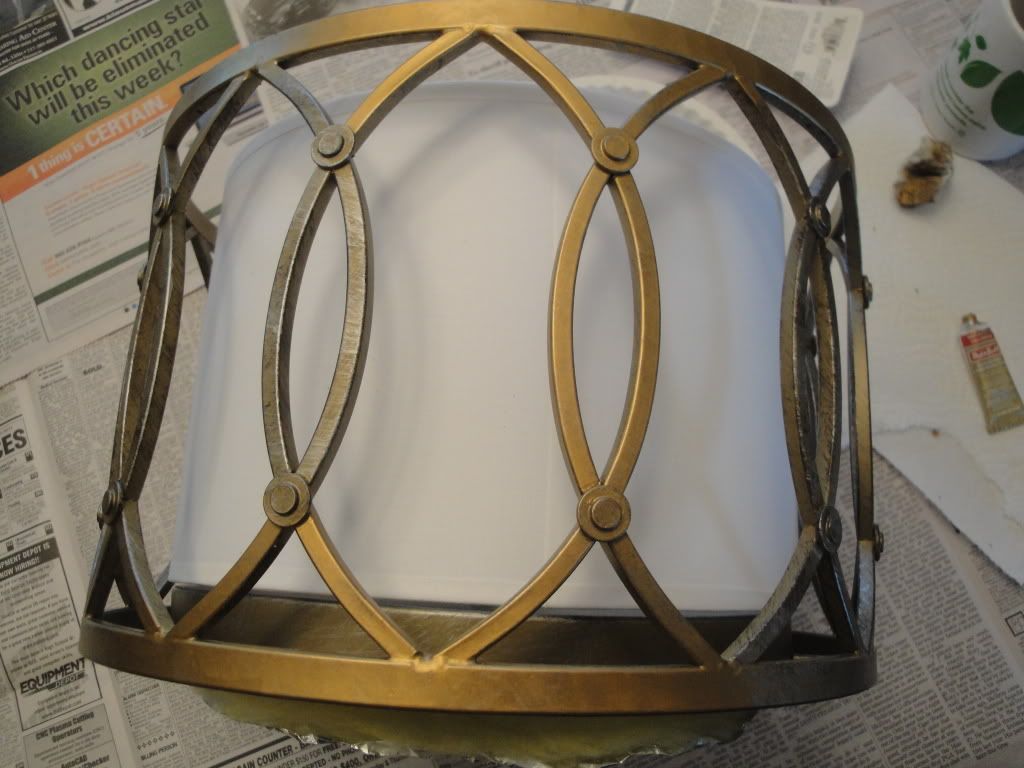 I started by squeezing a small amount of the paint onto my finger, and applied in a small, circular motion.
This is how I came to be known as Goldfinger.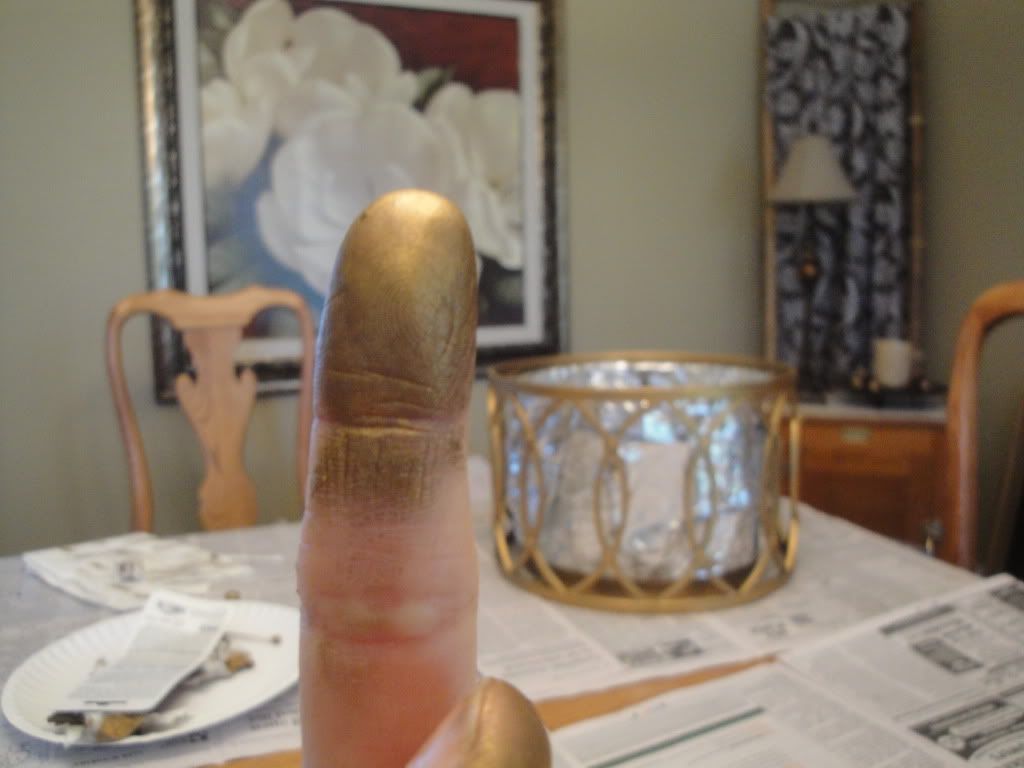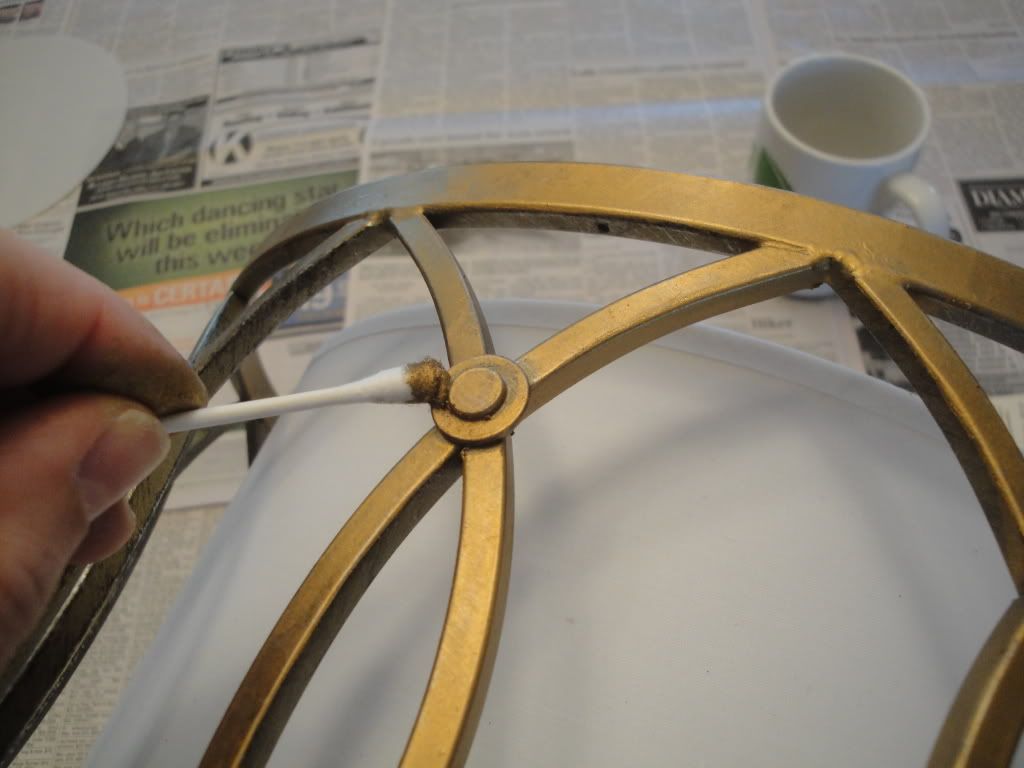 A q-tip worked well for the smaller areas.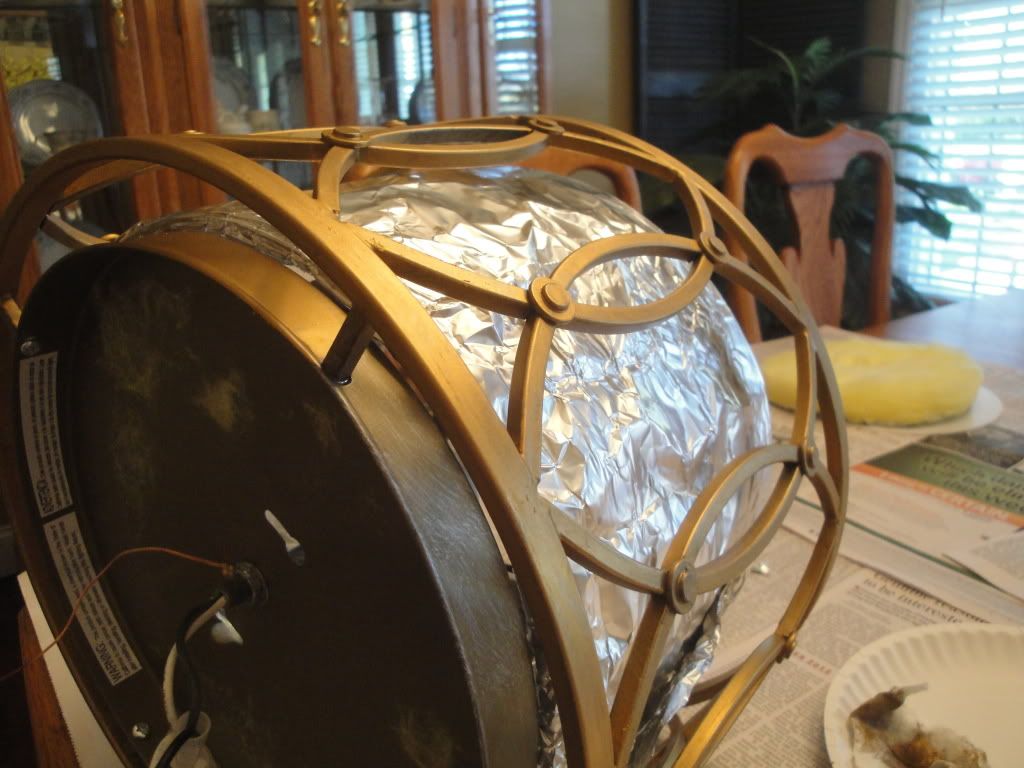 I wasn't able to remove the drum shade (that bolt would not budge), so I used foil to protect it from my clumsy fingers while I worked on the base.
And here is where I would upload a photo of our new Grecian Gold light fixture hanging in all it's glory in the hallway, but our settlement (which was supposed to be on Friday) was delayed again!  Consider this post to be continued…
I hope you all had a wonderful Easter holiday, celebrating and rejoicing with family and friends!  What projects did you tackle this weekend? (Any gold Easter eggs out there?)  :)