Ah, springtime!  Although the month of April didn't bring us many rain showers, we did take time to celebrate my cousin's upcoming nuptials with a bridal shower during the last weekend of the month.  I had the privilege of teaming up with the matron of honor, Shauna (who just so happens to be my lovely and über-talented sister) to plan the occasion!
I decided a few weeks before the party that I would make some paper garlands to have on hand, just in case we could use them somewhere.  Our colors for the shower were yellow, blue, and pink, so I found this tablet of border punch strips at the craft store, and finally broke down and purchased a Martha Stewart craft punch, after pining after one for several months.  I've also seen these made with paint chips, but I decided to use the paper strips instead because I wanted the garland to be two-sided to make it easier for draping.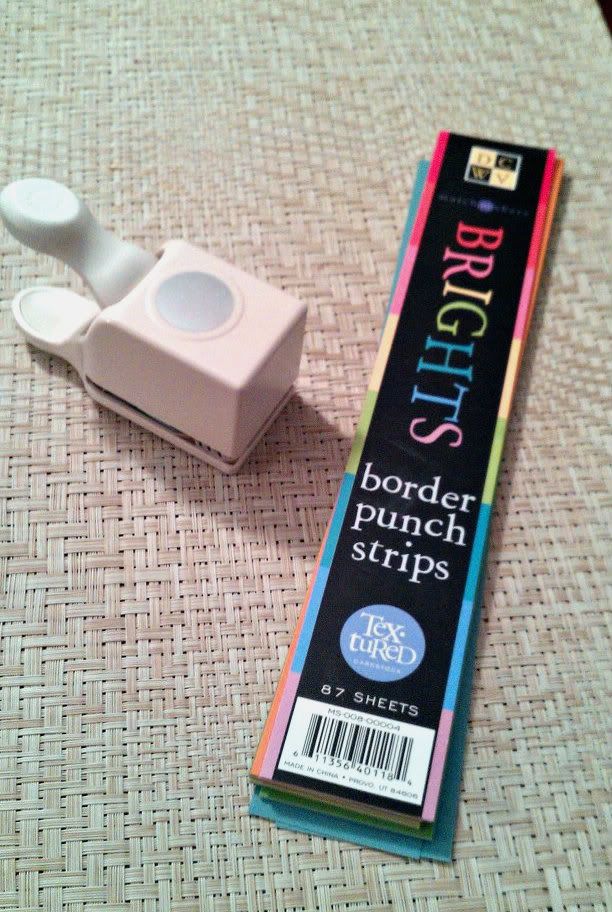 I selected several shades of each of the colors, and started punching.  I didn't keep track of how many I punched; I just went with the theory "the more the merrier".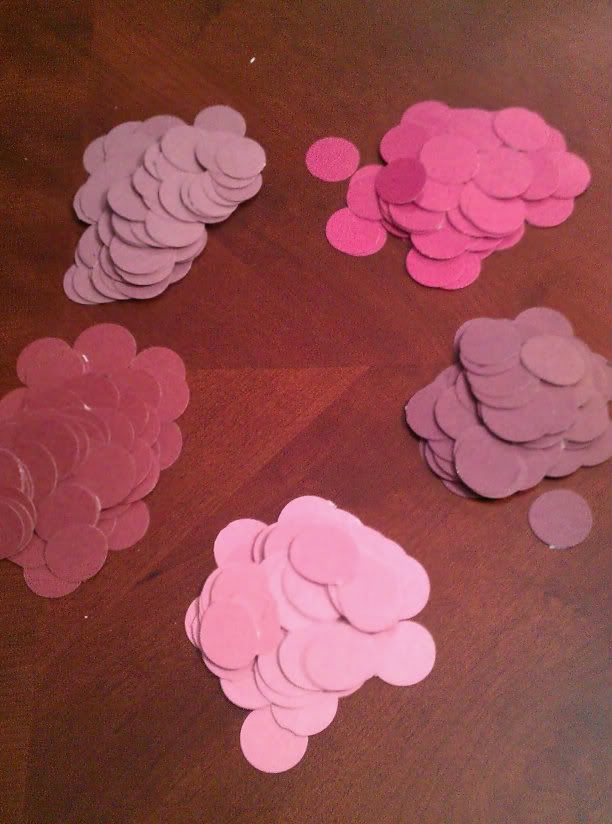 I decided which order I wanted the colors to appear, and then laid them out in front of my sewing machine (I use a Brother XL-2600i, which is great for a beginner sewer like me).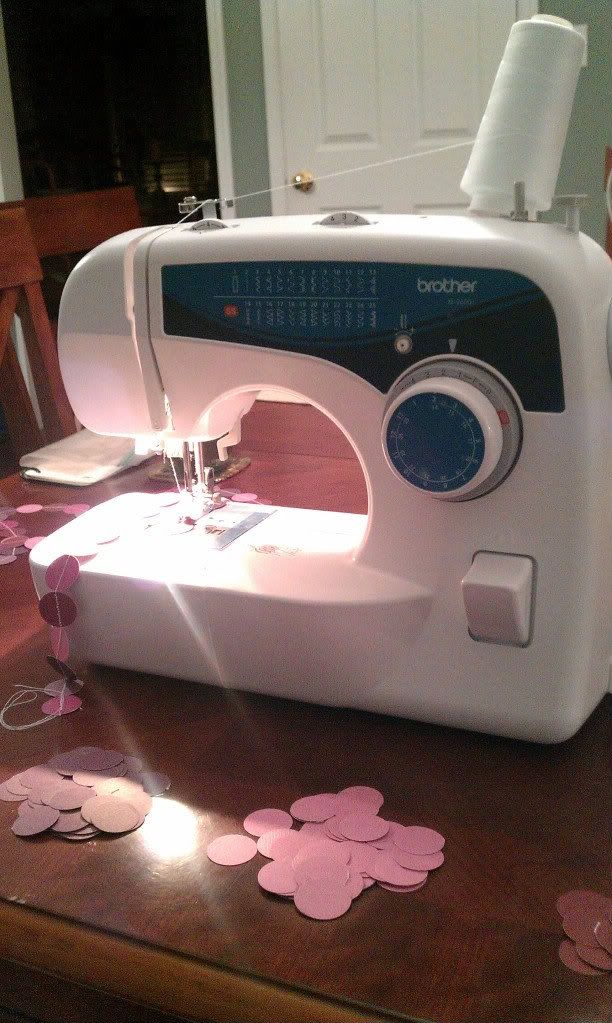 To get started, line up your first circle and start sewing.  Make sure to backstitch the first circle  so that your garland doesn't come undone.   It's really easy from there.  Just keep feeding circles into your machine in the pattern you have laid out.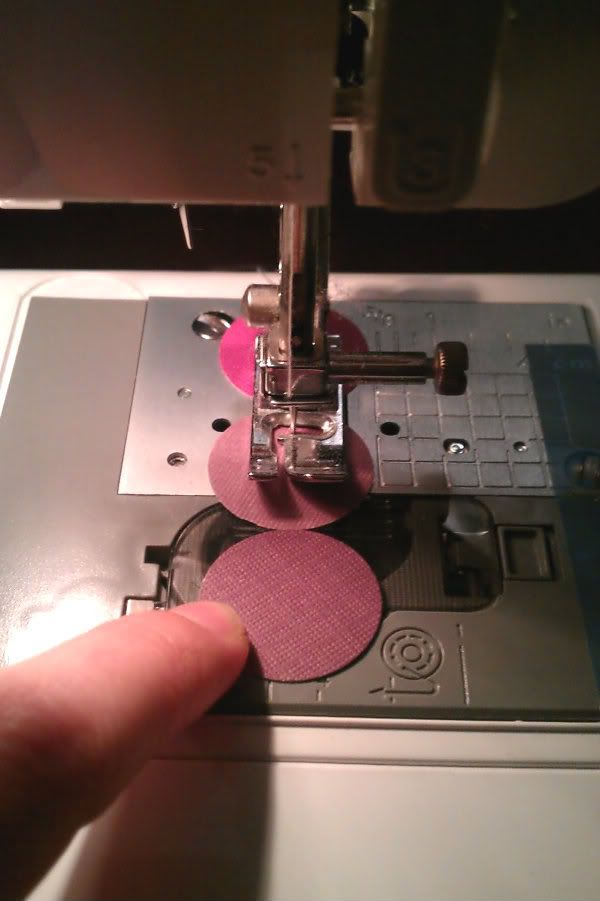 This project can be done as fast as you can feed your machine.  I punched out all the circles on one evening, and sewed them all together the next night.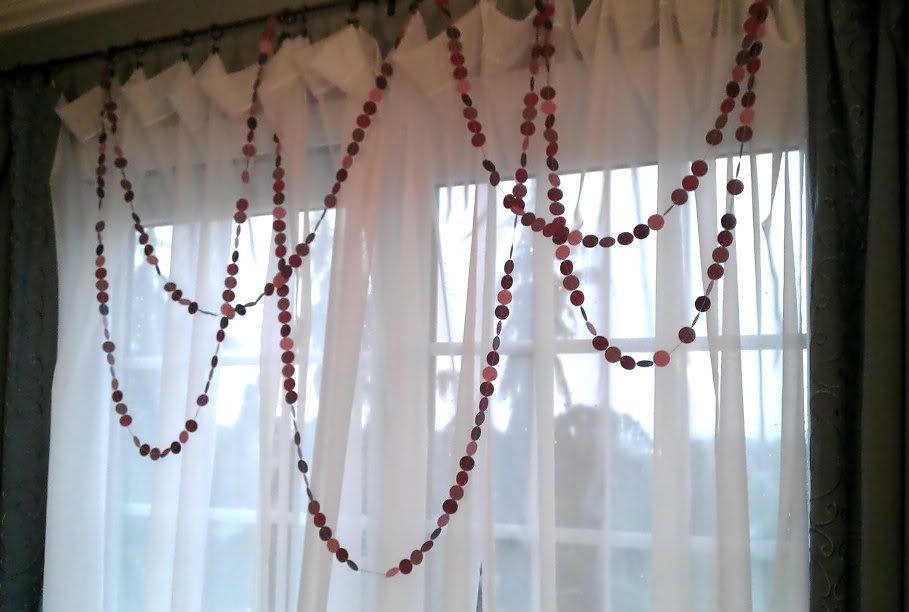 I really like the way the mixed shades give the garland some more interest and depth.  The one pictured above is an extra purple one I made, just to have on hand for future events.
I wasn't sure how we would use the garlands when I started out, but they turned out to be the perfect backdrop for the special seating area for our guests of honor, Kelsy and Nate!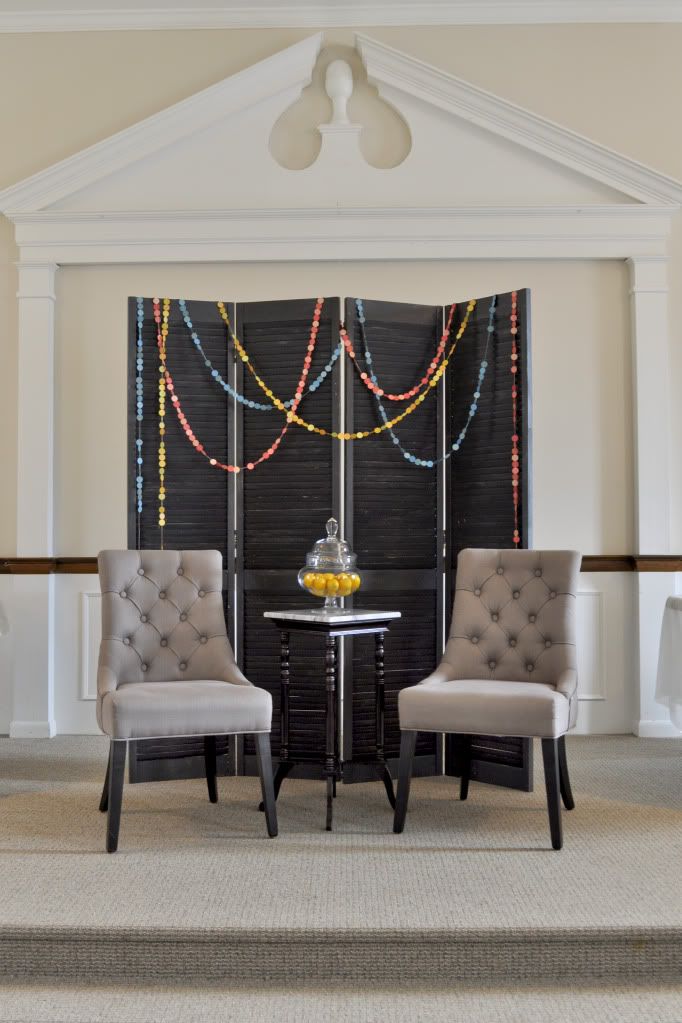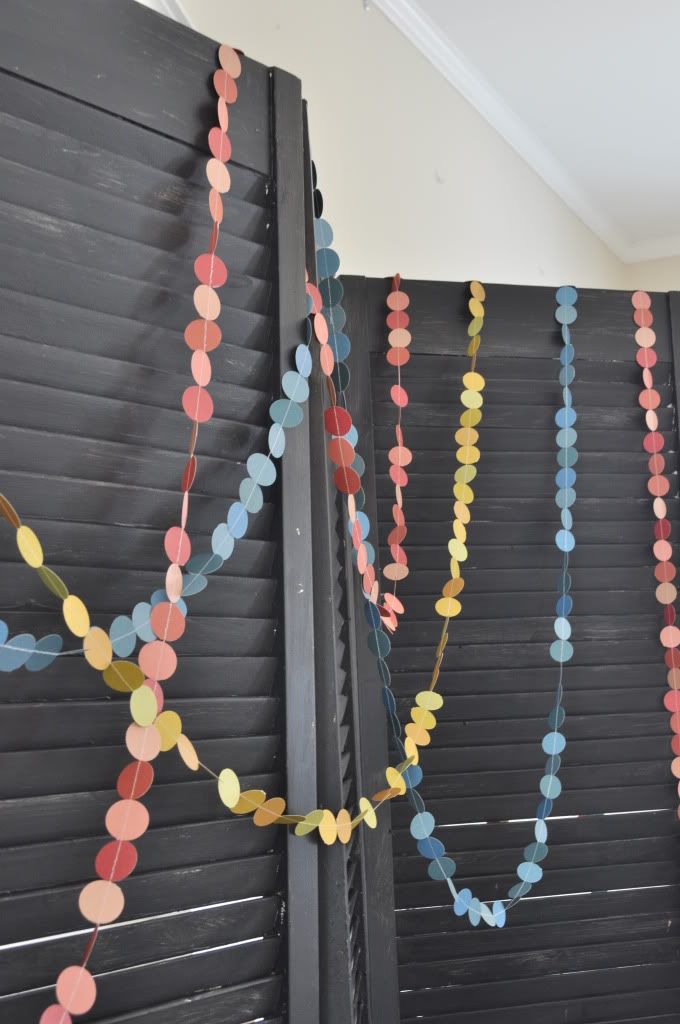 The shower was a great success – we are able to surprise Kelsy and I think everyone had a great time.  We're looking forward to their wedding at the end of June!  Shauna and I had so much fun planning and decorating together!  Be sure to check out her blog for more details on the actual event!
I'll leave you with this teaser shot I posted on instagram of our drink table.  :)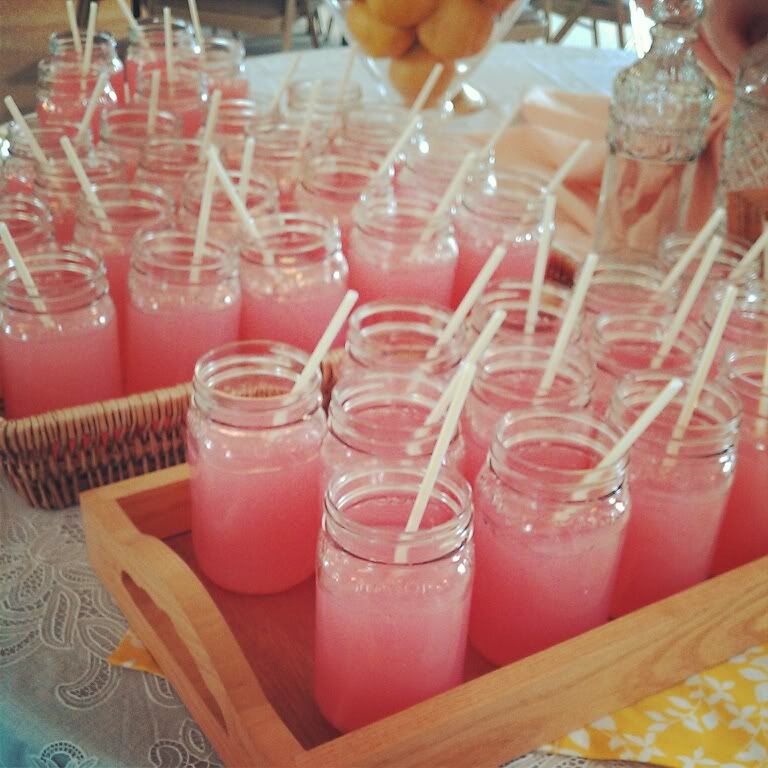 Anyone else host any bridal showers lately?  Or make your own party decorations?  I'd love to see!